BASTIONS OF THE INNER CIRCLE

When Abaddon unleashed his 13 Black Crusade the activities of the Unforgiven chapters rose to a fever pitch. Here was the greatest concentration of their brotherly traitor space marines. The opportunity to track and hunt down the Fallen Dark Angels suddenly increased enormously in scope. It was expected that the Fallen would attempt to assault, defile or otherwise try and thwart and distract the Unforgiven efforts in the sector. The Inner Circle was prepared for this developing their secret bases and open bastions for fellow Unforgiven to stanfast and give righteous battle. Some of these exceptional bastions are detailed below.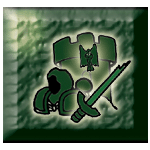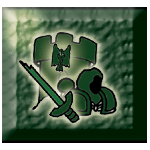 FORTRESS OF THE UNFORGIVEN

Grandmaster Shadowguard

Well, um... its this very site I guess.





THE DARK FORTRESS

Chronicler Isiah

A brilliant addition to the Dark Angel web presence, with fiction, tactics and great armies displayed.


CATHEDRAL OSCURA

Librarian Lemariont

A parallel and extensive Spanish language Dark ANgel website and attendant chat forum from the Iberian peninsula.

ANGELICA MORTIS

Interrogator Chaplain Bish

The journal of Brother Bish, detailing all aspects of the dark Angel armies inluding a battle fleet gothic fleet as well as his forays in to the Deathwing and Ravenwing.