LINKING TO THE FORTRESS

Increasing the traffic that comes through one's web site is one of the major goals of mst webmasters. One such way advertise a site is to have a banner and link placed in various places. One of the common practices on the web is for web sites to exchange banners in their links section. This site was no exception when it started out as an infant. Below are the banners that were created for such purposes and have been left in their original state for posterity while new ones are added. The commonest place such banners are now shown is in the signatures of members in discussion boards and forums.  There are two separate sizes of banners to go with the requirements of most discussion boards. If you wish to fly one of the Fortress banners you may copy them on to your own site or even link directly from this page. Use the web address given below for linking.

http://fortressofunforgiven.homestead.com/Home.html

With the advent of the third revision of this web site many changes have been brought about. You will find in the links section only a select group of sites, all of which have a mini review in attendance. The main change was to decide in only linking those web sites that were thought to have contributed significantly to the hobby, and were themed and well maintained. Based on this decision, this website will no longer accept banner exchanges except in exceptional circumstances. If you feel that your site is anmongst the better ones on the web and contributes significantly to the hobby, please feel free to email me and we will assess your site. Reality is that if you have a well designed site with good content, it is likely that we will have found you and linked already.

















LINKING WITH THE FORTRESS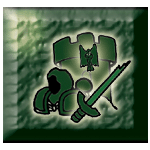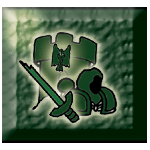 Banner Size 01: 468 x 60 Pixels

Banner Size 02: 300 x 120 Pixels


Banner Size 03: 120 x 60 Pixels