THE BOLTER & CHAINSWORD LIBRARIUM PAINTING CHALLENGE 2012

Fortress of the Unforgiven Entry

DARK ANGEL SCOUT SQUAD

PHASE 4:

Commenced 14 March 2012

I decided to use a modified desert type camouflage for the tunics. I wanted the impression ofc amouflage and stealth to come through but also the dark and brooding nature of the scouts stealth style to come out. To balance the lighter tunic shade I decided to make the camo cloaks adark using scorched brown. I will be using a multi colour camo pattern for the cloak too. Hopefully both camo patterns would complement each other and also the foliage I intend to add.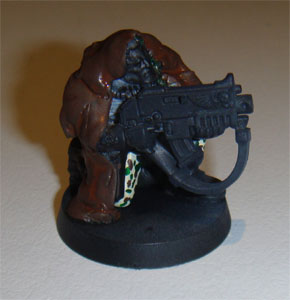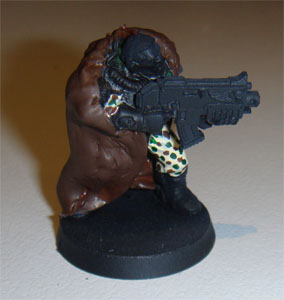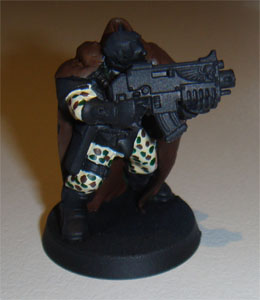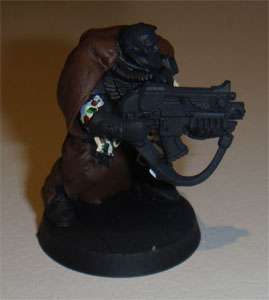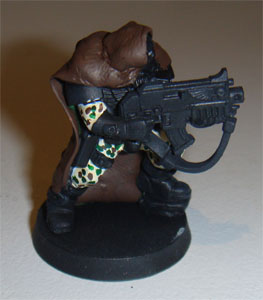 PHASE 5:

Commenced 16 March 2012

Drilled the bolters and boltgun metal drybrush to the guns in preparation for the Dark Angels Green paint. Also tested the Camo Cloak camouflage pattern.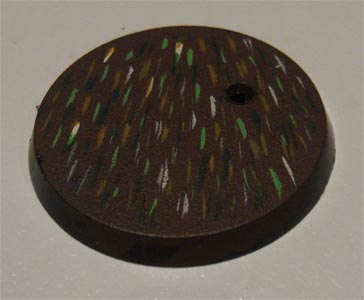 PHASE 6:

Commenced 17 March 2012

Finally commenced the camouflage patterns on the camo-cloaks. I couldn't make the lines as thin as I wanted. I really wanted to paint up a Gilly-Suit effect but my brushes aren't that fine! I settlesd on longer streaks aimed at bringing out the lines of the camo-cloaks. The last two colours I streaked in short lines. The colours used for the patterns are shown below.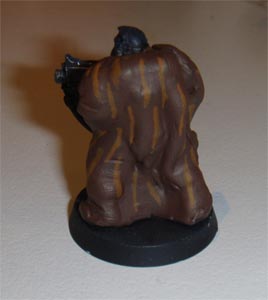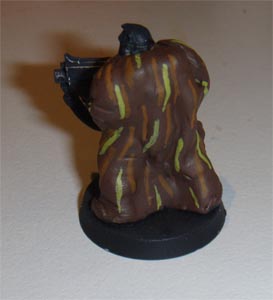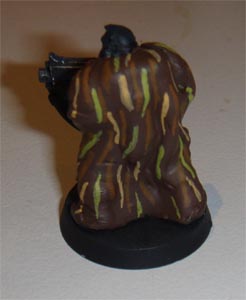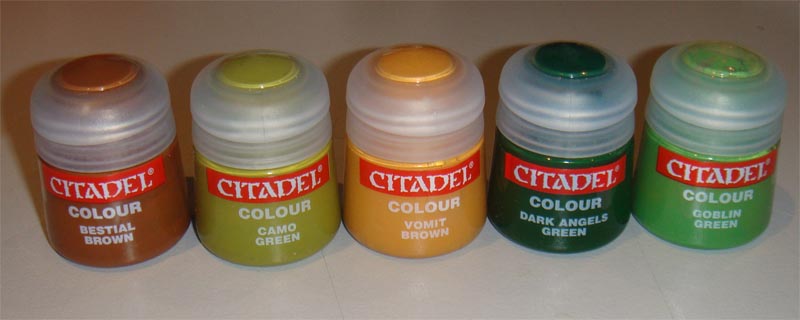 PHASE 7:

Commenced 17 March 2012

It was now time to add the Dark Angels green to the boots, gauntlets and gun stock. In addition the leathers received a layer of Bestial brown. The imperial aquillae were wwashed with Badab Black were all green surfaces.

The camouflage cloakw was washed in  Devlan Mud while the tunic was washed with gryphonne Sepia. The camo cloak in particular eneded some toning down especially the lighter colours.