THE BOLTER & CHAINSWORD LIBRARIUM PAINTING CHALLENGE 2012

Fortress of the Unforgiven Entry

DARK ANGEL SCOUT SQUAD

PHASE 8:

Commenced 18 March 2012

Face painted. along with more details. Some highlights to the gyn casing and the boots and gauntlets. More washes to tone things down.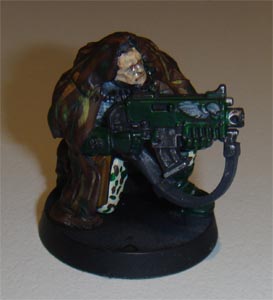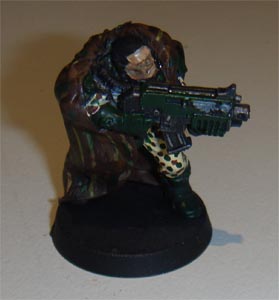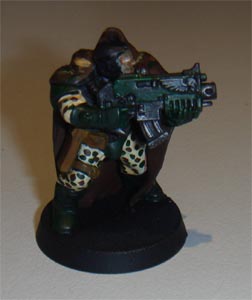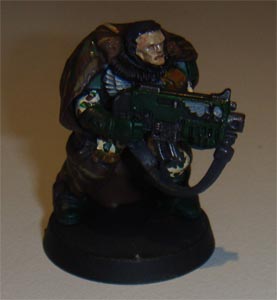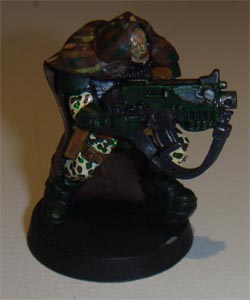 PHASE 9:

Commenced 18 March 2012

More details including the eyes and also painting the bases.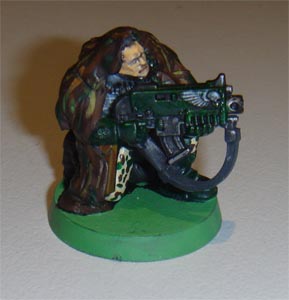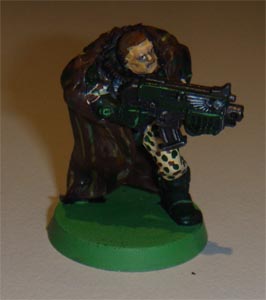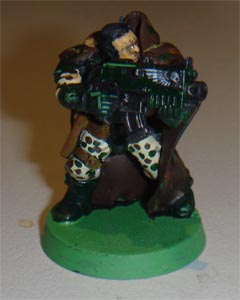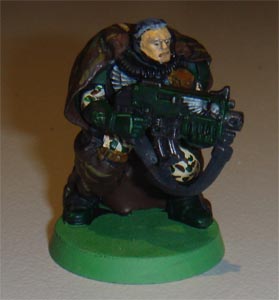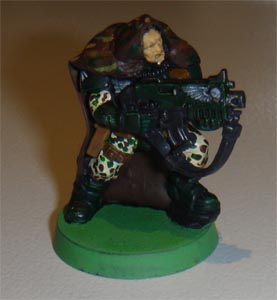 PHASE 10:

Commenced 19 March 2012

The final touches are added by completing the bases. I wanted to continue with the imagery of the scouts sudenly standing up out of cover and letting fly with their boltguns. So for the first time used the WH40K3 boxed set plastic trees. Some rock and grass flock and brushes were added in small quantities to add to the effect. A last wash of Ogryn Flesh Wash to the faces Devlan Mud to the tree leaves and I was done!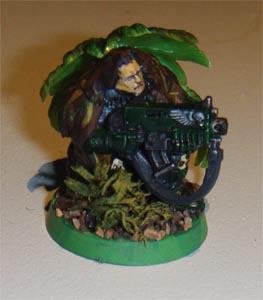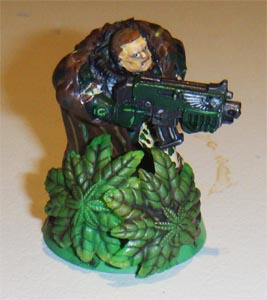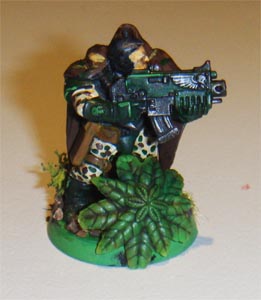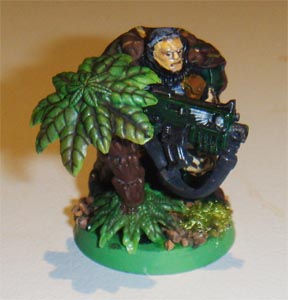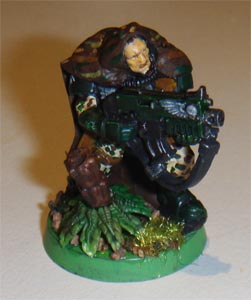 I am obviously extremely pelased with the fact that I managed to complete the 2012 LPC vow in time and also very happy with the overall effect.

I am not quite happy the camo cloak and I think much thinner and far more numerous linear pattern would have been even better but I didn't have the necessary thinner brushes nor the time to do it.  I also had to consider that this may form the standard for my scout army and so didn't want to put in far too much detail in order to reduce my own work  load later.

below are my rpoud scouts displayed amongst some foliage and a five man squad from my old Shadow Guards army in the same display setting to demonstrate the difference in posture, painting and sculpting I have achieved with nearly 10 years between the two sets!!